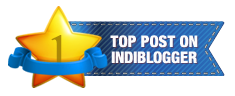 Rachelle Ayala has a writing style of her own where the narration is embellished with sensuousness, dramatic and romantic moments along with sparks of humour. As I enjoyed and reviewed her previous publications Taming Romeo and Whole Latte Love, so my expectation with her latest one, "Claiming Carlos", was quite high. Actually it is the second book in the series of Sanchez Sisters, the first one being Taming Romeo.
The protagonist of the story, Choco, the eldest of Sanchez sisters, has everything in her life. A loving family, a flourishing family restaurant where she engages herself most of the time and a best friend, Carlos Lopez. Still an aura of nothingness hovers around her and she feels incomplete, and sometimes, neglected. She has her own secrets which are wrapped carefully in the deepest core of her heart and when one day the dashing, hot and handsome Johnny Dee enters her life, she finds herself vulnerable to his whims. Apparently Choco gets that desired attention and pampering from Johnny and falls head  over heels for him. The transformation in Choco comes all of a sudden but she still finds herself in a loss. She is still to get that desired peace and fullness and love. She agonizes but fails to steer herself in the right direction. Carlos, the wonder cook and Choco's best friend, realizes his true feelings about Choco and now enters the scene to save his friend from the undesired metamorphosis. Will he be able to save several hearts from getting shattered? Is true love all the more powerful to make two aching hearts sing in unison?
The characters are well built and I especially love Carlos. In fact, it's quite hard for a girl not to fall for Ayala's heroes, (I fell in the same way for Romeo and Dylan in her previous books). They are always so hot, handsome, caring and above all, are great cooks. I believe that the way to a woman's heart is also through her stomach. After all the anatomy in this case, is same for both. Ayala's heroes have their own flaws but that make them all the more humanly and adorable. The character of Choco, has a myriad of shades which one can easily relate with. Her responsibilities as the eldest daughter of the family, her emptiness, her dilemma and her emotional turmoil, all have been wonderfully portrayed.
In this book, as the characters are continuing their journey from the previous one of the series, to those who are first time readers to this series, their developments may appear a bit hasty or not fully fleshed out. Moreover, I think, in spite of wonderful narrative style and plot development,  there is a monotony lurking from somewhere behind. The same ambiance of family Filipino restaurant and the same type of male protagonist.
However, Rachelle's works never fails to become a gastronomical extravaganza and you'll feel an intense appetite while reading this one too. Be sure to have something handy to munch as you enjoy this emotional roller-coaster ride. I'm a fan of Rachelle's writing and recommend this book for a fun-filled one time read. Those who look for a romantic, sensational, sweet and emotional story should definitely go for this one. The mini-glossary at the beginning and end of the book will help you enrich your knowledge about Filipino culture, cuisine and society.
Looking forward to read more from you Rachelle. 🙂
From my side it's 3.5/5
Teaser Pics

About The Author


Rachelle Ayala is a bestselling Asian American author of dramatic romantic suspense and humorous, sexy contemporary romances. Her heroines are feisty and her heroes hot. She writes emotionally challenging stories but believes in the power of love and hope.
Rachelle is the founder of an online writing group, Romance in a Month, an active member of the California Writer's Club, Fremont Chapter, and a volunteer for the World Literary Cafe. She is a very happy woman and lives in California with her husband. She has won awards in multicultural and historical romance
Connect With The Author

 Website I Blog I Facebook I Twitter I Goodreads
Enter to win 
1st Prize – $20 Amazon Gift Card 2nd Prize – Choice of Rachelle Ayala's eBooks